Foster to adopt an animal who needs a little extra love.
Meet our current Paw Patients currently receiving a little extra love in our care. All animals entered our rescue due to underlying medical issues that needed special attention. We placed them in an appropriate foster home that is able to provide the medical and daily care, along with being able to transport them back and forth to medical appointments with us!
Some of the animals have life long medical issues that are more intense, or have a high financial burden that they are now a "Fur-Ever Fosters". This means that they will be with their foster and in our medical care life long. Pawsitive Hope continues to provide the daily and medical costs to care for the animal, while they get to stay in a permanent loving foster home.
Other animals are currently in a foster home receiving medical care until they are healthy enough to be adopted.
What it is:
An animal, who needs a foster, who has medical care needs that should diminish or become manageable over time

Our rescue will cover/continue the medical care & costs for the animal during the fostering period

Once cleared to be officially adopted will need to move forward for care with their personal vet for the animal
Current Foster-To-Adopts within the rescue (5/31/22)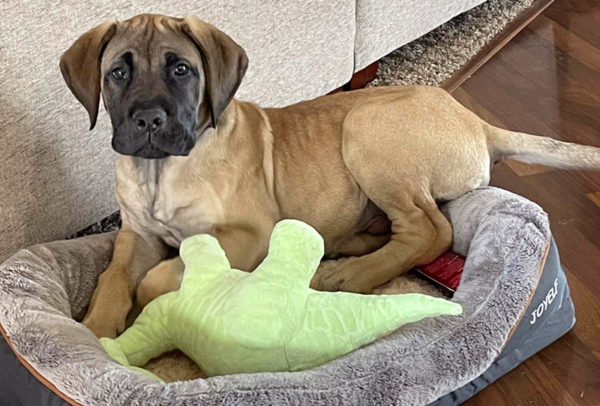 Mastiff Puppy: aka Toby, then Squash, & now Sampson
(most likely will become furever foster)
4 months old

Dog warden - stray

He was walking funny, so it was suspected he'd has neurological issues

Went to see Dr. Jellison at Four Paws who began his vet care & then was transferred to our rescue

Started showing signs of the respiratory infection, from the dog warden & it turned into pneumonia 

He's being monitored to be sure he continues to stay stable

Dog warden could barely stand

Was falling over & weak in the hind end

Now playful & not having abnormalities