A Little Extra Love Animals
Animals who needs a little extra love before being adopted.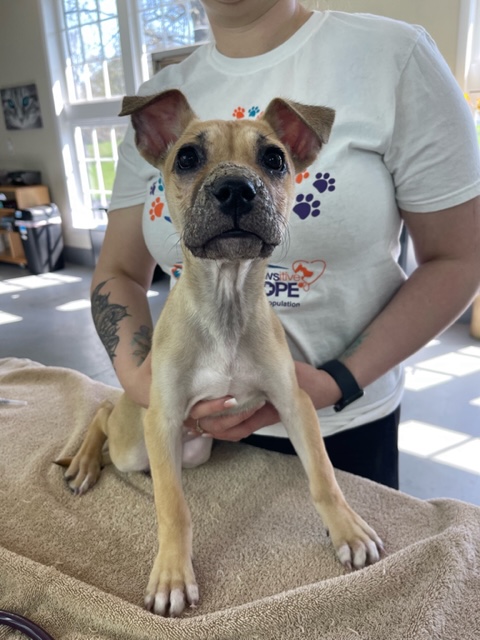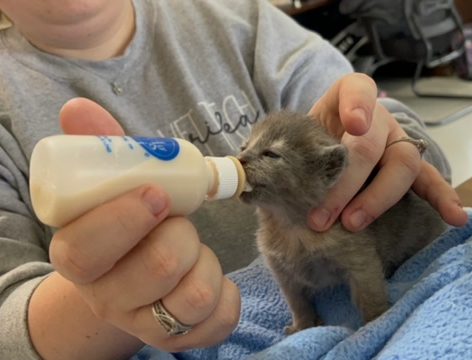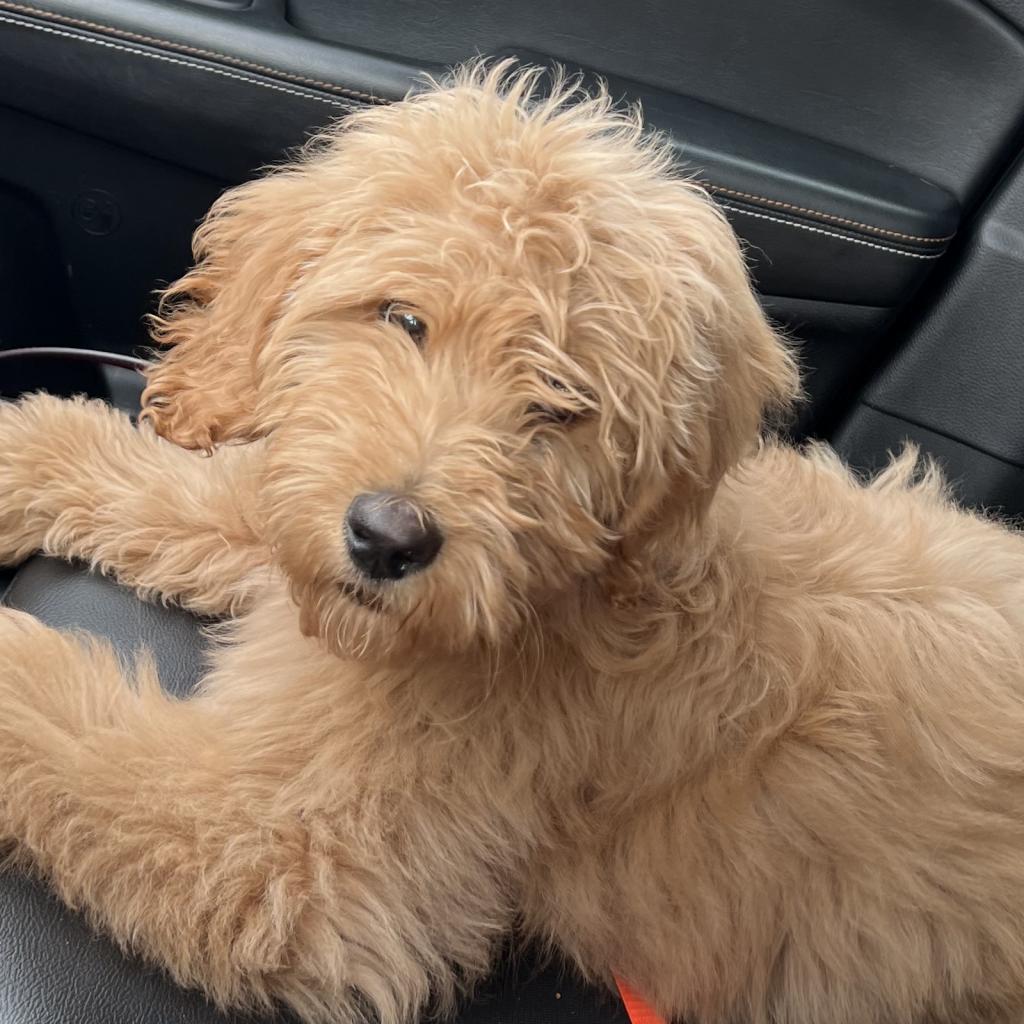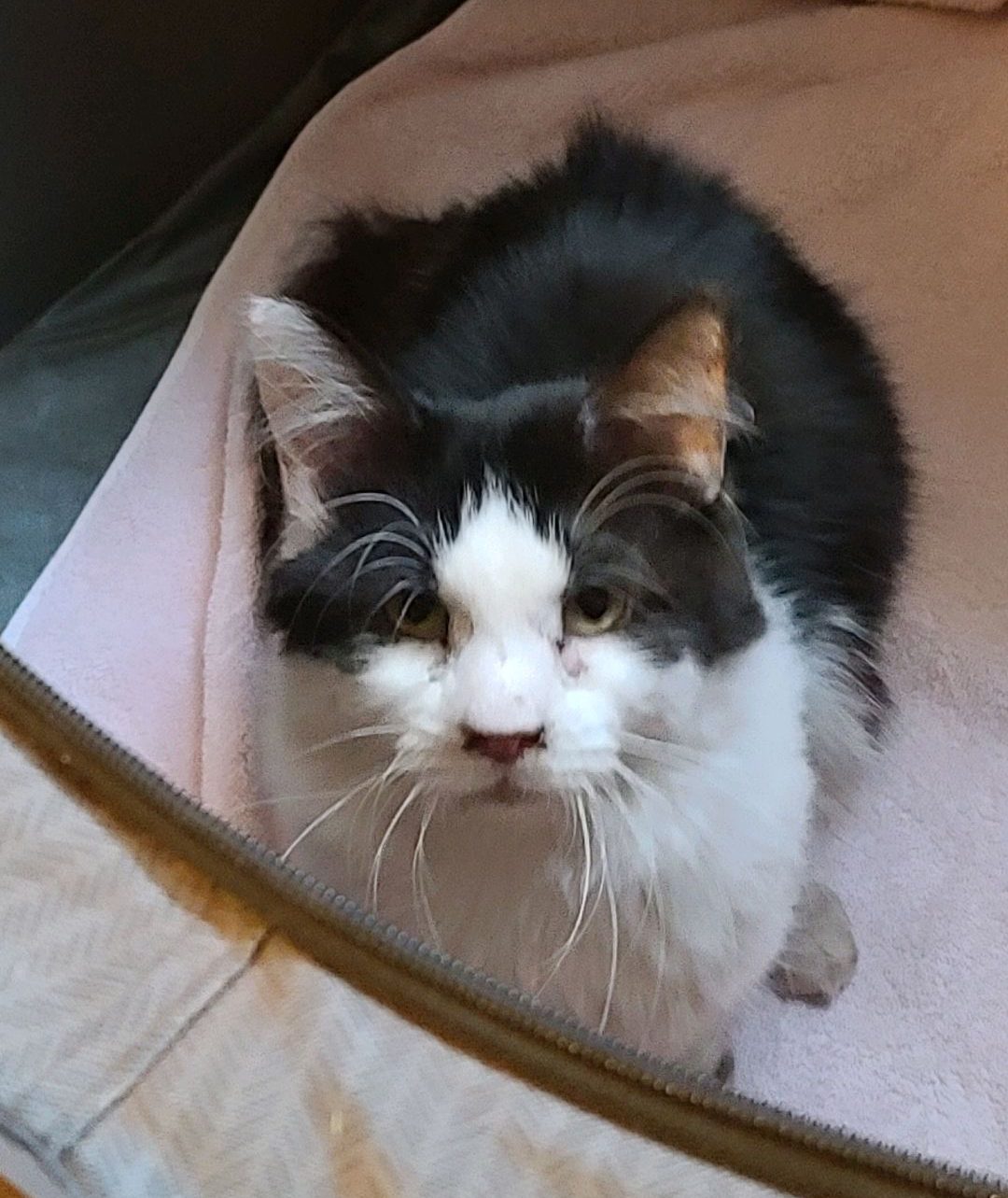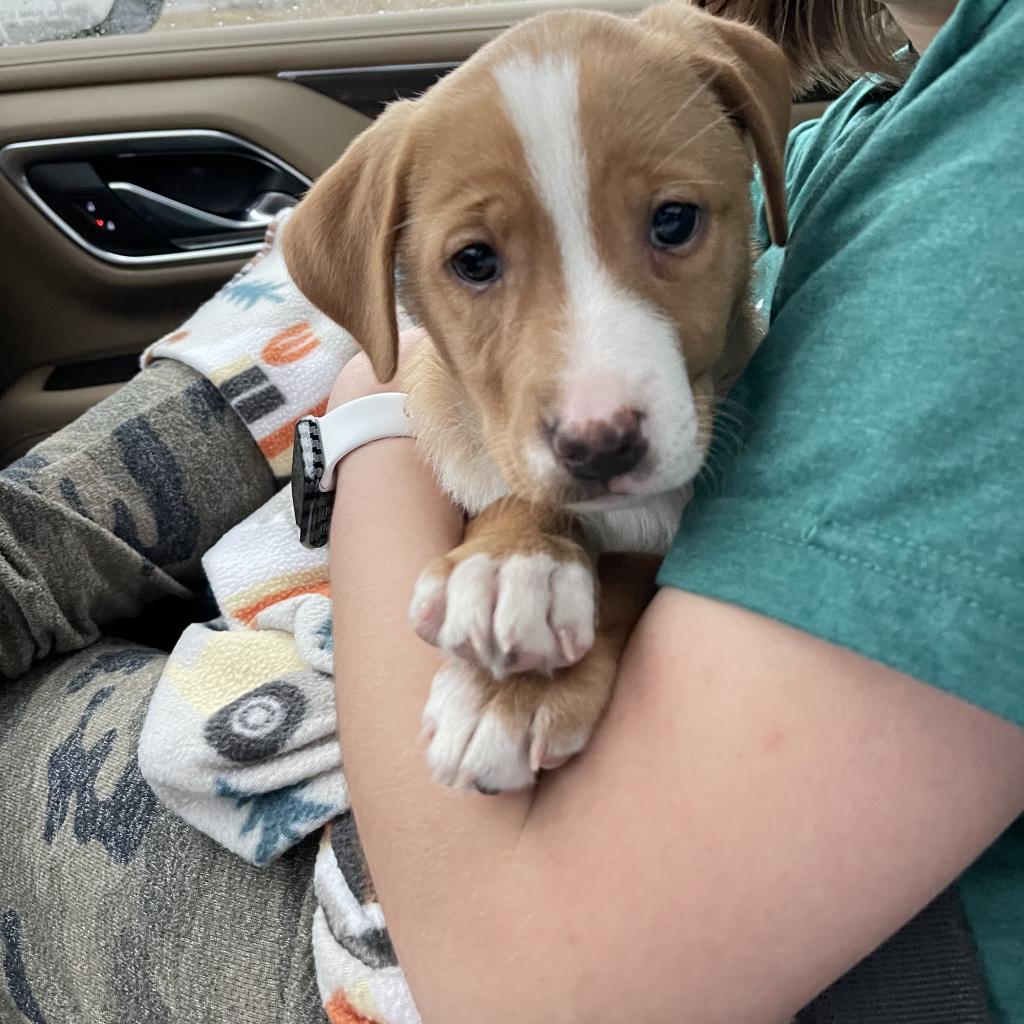 Meet our current A Little Extra Love Animals who need additional medical attention while in our care.
Commonly, animals enter our rescue due to underlying medical issues that needed special attention. We place them in an appropriate foster home that is able to provide daily medical care, along with being able to transport them back and forth to appointments with us.
Some of the animals have life long medical issues that are more intense, or have a high financial burden and so are now "FurEver Fosters". This means that they will be with their foster family and in our medical care for the rest of their lives. Pawsitive Hope continues to provide the medical costs to care for the animal, while they stay in a permanent loving foster home.
Other animals are placed in a foster home receiving medical care until they are healthy enough to be adopted.  As there is often no way to know exactly how long these animals will stay in our care, it can become expensive quickly.  Please consider giving whatever you can to the care of these animals so they can move on to live love healthy lives with their Furever Families!
What it is:
An animal, who needs a foster, who has medical care needs that should diminish or become manageable over time.

Our rescue will cover/continue the medical care & costs for the animal during the fostering period.

Once cleared to be officially adopted, their new adopted family will need to move forward for care with their personal vet for the animal.
Current Medical Cases: updated 11/09/23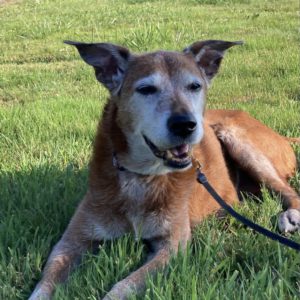 Nam Nam
Believed to be about 12 years old, female Pit Bull Terrier, weighing about 46 pounds.
Nam Nam came to us from the Stark County Dog Warden, an old girl and a little under the weather.
This old girl was treated for worms, fleas and arthritis upon arrival, as well as given some supplements to help her deal with the anxieties of her new surroundings, trying to keep her digestion in a good place.
After she arrived to her foster family's home, Nam Nam began refusing to eat and experienced some diarrhea.
Nam Nam did have an overgrowth of giardia in her digestive tract.  While this may have been the cause of the diarrhea she was experiencing from which she is still healing, there is also potential that as an older girl she has a sensitive stomach, or there could be another underlying issue.
Nam Nam does indeed have arthritis, and will need regular treatments and supplements to make her more comfortable.
Nam Nam's teeth are in need of a good cleaning, and several will need to come out.
Nam Nam has improved, and we will continue to monitor her closely so she can be her best self with her new family!  This girl has a new lease on life, and lots of love left to give.  Please consider donating to her care using the options on our home page!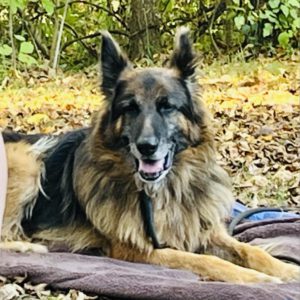 Gilbert
Approximately 9 year old, neutered male King German Shepherd, weighing around 55 pounds.
Gilbert came to us from the Stark County Dog Warden as well, and as many old dogs do, he has some issues.
Gilbert is positive for Anaplasmosis and Lyme Disease, both tick born illnesses.
In addition, this old boy has hip and hind leg pain which we believe is due to hip dysplasia, a very common and painful issue with German Shepherds.
This poor guy also has lenticular sclerosis in his eyes as well as early cataracts, and his teeth are incredibly worn, almost to the gum line.
Gilbert is in rough shape, but this proud guy has some life left in him, and hopefully we can help manage his pain and correct a few things to make him comfortable.  He'll be undergoing treatments and observation with his foster for a while, but please, please, PLEASE give if you can!  Animal care never gets cheaper, and the need never really goes away.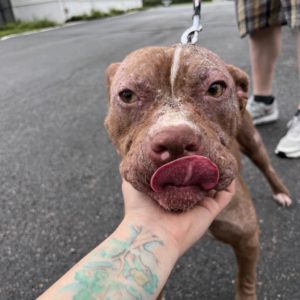 Maddie
Approximately 2 years old, spayed female American Pitbull Terrier, weighing about 39 pounds
Maddie came to us from North Carolina BY AIRPLANE with a broken leg, is suffering from a severe overpopulation of demodectic mange, ear infections, and a nasty skin infection and to top it all off is heartworm positive!
Her leg is well aligned after being treated at a veterinary hospital in NC, and we will continue to monitor this to ensure she needs to further treatment in that regard.
Maddie's leg is healing well.  We have treated her ears and skin, and those issues are resolving well. Heartworm is difficult, expensive and somewhat dangerous to treat.  Maddie's previous vet began treatment and we are continuing on while she is in the care of her wonderful foster. This is why heartworm prevention is so necessary!  Talk to your vet about prevention for your dogs AND cats!  This little girl is still dealing with some belly issues, so we're trying special foods and medications, hoping to resolve them and let her continue to heal and beging to thrive.
Maddie is settled in with her foster family, and loves to lounge around with her toys.  Given all of her issues, she will need to be kept quiet for a little while.  Maddie is NOT good with cats! While she seems to be good with some dogs, she is reactive to reactive dogs.  But she LOVES people!
We cannot wait to see her progress and how she blossoms when she feels like herself again!  Please consider donating for this girl's care.  She's had it rough, and she needs all the love we can give her!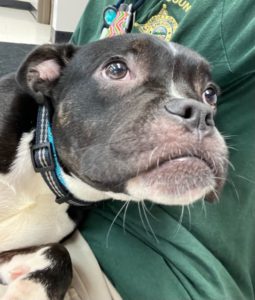 Max
Approx. 8 month old, neutered male Pit Bull/Boston Terrier Mix, weighing about 33 pounds
Max came to us from the dog warden when they noticed he had an abnormal gait.
Max has a fractured front leg as well as potentially some congenital spinal malformations including scoliosis, hip issues and possibly pelvic issues as well.
Max also seems to have some digestive issues that may be related to his spinal issues, or could be stand alone issues.  Time, testing and observation will give us more information.
It is possible that Max may have some neurological issues that are causing his abnormal gait as well, and it's difficult to know at the moment with his other issues in the way.
Max's broken leg caused a sore where it is trying to protrude outward.  His digestive issues are not yet settling down and recently, he broke out in doggie hives and we don't know why yet. He's got a some healing to do and we've got to give him the opportunity to do it!  Max is getting all the attention he can stand right now, being treated for his issues and loved so well, we cannot wait to see him thrive and find his furever family!  Please consider donating to the care of the animals here at Pawsitive Hope, so dogs like Max can receive the care they need to live their best lives!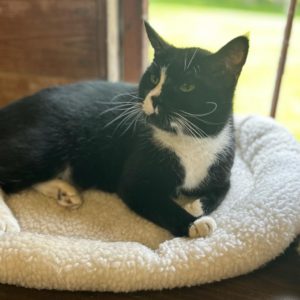 Al
Approx. 6 years old, neutered male Domestic Short Hair cat, weighing about 11 pounds.
Al's original owner passed away and their family put him outside.  A neighbor, sensing that Al was having some difficulties, brought him to us, and the rest is history!
While in our care, Al has been neutered, had an abcess repaired, and had a dental with a few extractions.
Al has had a few different issues arise since he's been with us, and we are working to figure them out and get him back to 100%.  He's got years left to live, and we hope he can live them comfortably and happily with his Furever Family!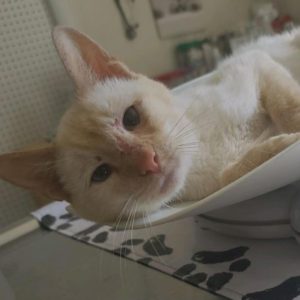 Mr. Buttersworth
Approx. 2 year old, neutered male Siamese cat weighing about 10 pounds
Mr. B was a stray, we believe dumped with several other cats.
He has some digestive tract issues resulting in looser stools.  He does have stomatitis which can be a chronic issue.
We are trying a hypoallergenic food to see if it assists in solving Mr. B.'s digestive issues.
By and large, Mr. Buttersworth is a happy guy.  According to his foster:
"He is vocal and meows often! He is nervous and prefers to be petted, but if you have to hold him he doesn't mind it! He loves to rub on your legs and rolls over for love. Follows me throughout my downstairs. He LOVES food! He eats his dry food very well. He is exploring and learning to play with the cat tree and the many little crinkle ball toys! He loves to be talked too and is such a loving unique guy!"  Are you his future family?  Put in an application to take this sweet guy home!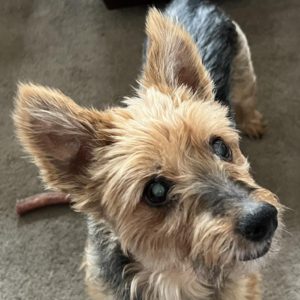 Abby
Approx 13 year old female Yorkshire Terrier, weighs about 12-13 pounds
Abby's owner passed away, and the family was unable to keep her, so they brought her to us.
This girl is older and comes with arthritis, bilateral luxating patellas, and a history of anal gland infections.  In spite of all of that, she was very well cared for by her owner.
Abby has a mildly elevated liver value so we are starting meds to hopefully decrease that value.
Abby does have decreased vision and can be a bit sensitive if startled, so she's looking for an understanding person that knows how to gently approach her.
We believe Abby has early cushing's disease, which could cause her to have an increase in thirst.  This is a disease that isn't the easiest to diagnose, and commonly is only treated if signs become progressive. Dogs can stay in this "possible Cushing disease" phase for many years, though rarely some will progress more quickly. We are starting a supplement to help decrease these signs and decrease progression of the disease.
Abby has some age related issues.  She is a little sassy if bumped, or picked up, which may be from arthritis and decreased vision, other things that come with longevity. Abby is loving toward people and wants attention, but can be grumpy if startled or picked up. We are hoping that pain medication and treatments for any existing issues will help with her discomfort and temperament.  It would be best for Abby to be in a home without children, quiet and calm, where this little old lady can be pampered and doted on.  We are looking for someone to help this senior girl enjoy life as fully as possible.  If you're the one for Abby, keep an eye on her and submit an application!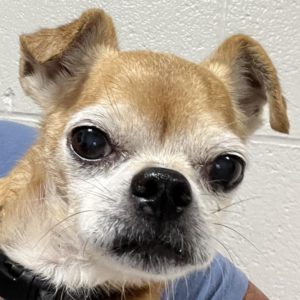 Bounce
Approximately 8 year old, neutered male pug/chihuahua mix, weighing about 7 pounds
Bounce came to us from the Stark County Dog Warden, severely emaciated, with advanced skin disease, a painful back left leg, cataracts, and a heart murmur.
As it turns out, Bounce's skin infection was due to a bad flea infestation.  Now that the fleas are under control, we expect his skin to recover fully.
Bounce's shoulders do dislocate, but we believe this is something he was born with and has adjusted to throughout his life.  He is definitely arthritic as well.  Both issues are treatable, though not really curable, with glucosamine/chondroitin supplements.
This little guy has an slightly enlarged heart in addition to a heart murmur, though he is not showing signs of heart failure!  We suspect it's just from being an elderly little guy.
Bounce has been started on a few different medications for all of these issues, and we hope they help him stay in good shape for the rest of his years.  This guy has had the royal treatment and had his teeth cleaned as well.  Bounce is hanging with his foster in the meantime where they are assessing his behavior, learning what makes him happiest and keeping him comfortable.  Bounce's future adoptive family will need to consider his advanced medical needs.  He will need to see his vet approximately every 6-8 months to stay on top of his conditions.  This special little guy needs a special family to take care of him!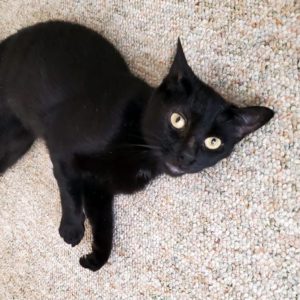 Remi
~6-7 year old spayed Female Domestic Shorthair Cat, weighs about 7 pounds
Remi came to us a stray, found outside by one of our regular fosters while on a bike ride.
Remi was emaciated and dehydrated, had a nail overgrown into her pad, was covered in and actively having diarrhea, started vomiting, and had advanced dental disease.
This little girl has had her teeth cleaned which involved the removal of most of them, but 4 canines were left in tact.  She is on an antibiotic, a probiotic and an anti-inflammatory treatment for a while longer.
Remi may continue to have oral inflammation flare ups, even without her teeth, but she is otherwise healing and eating well.
While we believe Remi is around 6-7 years old, it is impossible to know for sure due to her condition when we first saw her. She could be older still.  This is important to note where future care is concerned. She will need a close watch in future years as she may show signs of age far earlier than expected.
Remi was tested for both Feline Leukemia and FIV, and thankfully both were negative. She was treated for her dehydration and to calm her belly.  Tthe report is that she is eating and drinking normally, no more vomiting or diarrhea and is a super sweet girl!
Remi gets along well with her foster mom's other animals, both dogs and cats.  She does fine until they bark, so it seems she isn't crazy about commotion, and we're thinking a quieter, calmer home would be best for her. She loves her toys and her food, and she loves pets, though she doesn't always want to be held, just to lay on you.  She is vocal and gives small love bites if she doesn't feel like she's getting enough attention.  Remi will likely always have some mouth issues, but she is happy and otherwise healthy, and just needs someone to love on her, pet her to her little heart's content.  This girl is super sweet and we hope ready to get on with her life with a great family. Find her on here, and put in your application now!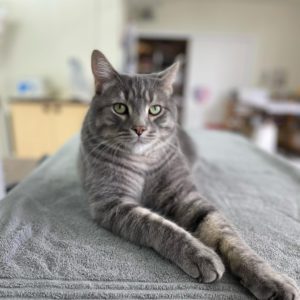 Austin Powers
Approximately 4 year old, male Domestic Shorthair cat, weighing about 18 pounds.
While we've known and treated him in the past, Austin was surrendered to the clinic this past April due to inappropriate urination.
This was likely due to a stressful situation in the home, which caused a flare up of Austin's previously diagnosed Cystitis
Austin has had his urine tested since coming back to us, and we have been working to increase his fluid consumption which helps manage his cystitis as well.
Cystitis is a chronic issue, and will require life long management and a tolerant owner who can provide a largely stress free environment.  We think Austin will do best in a single pet environment, or at least one without dogs.  Austin is such a big sweet loving boy.  We hope his FurEver family is ready and waiting for him!